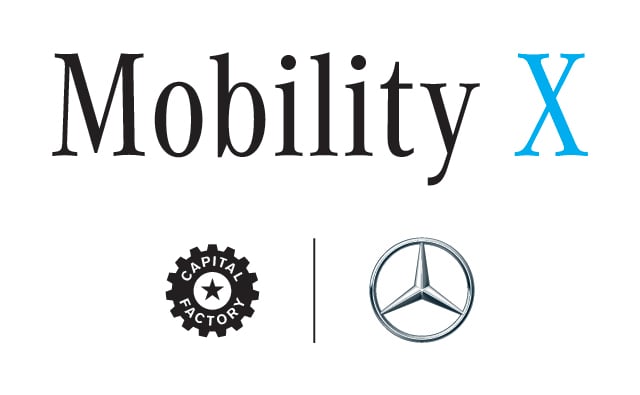 Capital Factory and Daimler have come together to create MobilityX - the center of gravity for innovation in mobility services and technologies. MobilityX is the first transportation technology accelerator aimed at fostering the growth of new mobility-as-a service companies and bringing innovative solutions to the transportation sector.


What are the benefits to being a MobilityX startup?
Access to experienced Capital Factory mentors as well as Daimler executives.
The option to participate in events such as a mobility think tank, hackathons, and various workshop discussions.
Access to dedicated office space, classrooms, and meetings rooms.

Advice on all business topics including marketing, product development and fundraising.

Connections to the Daimler ecosystem for business opportunities.


Have questions or Interested in learning more?