ALL APPLICATIONS ARE DUE JUNE 30TH @ MIDNIGHT (12:00AM CST)
We believe entrepreneurs have the power to change the world. Help us discover the most promising, highly scalable startups that are poised to find solutions for the challenges transportation services face.



Competition Question
MobilityX believes that emerging technologies provide us with an opportunity to enhance our level of engagement with customers. We are looking for startups that use artificial intelligence, machine learning, computer vision, augmented reality and virtual reality to improve interaction with our Mobility Services customers through support, entertainment or automated-assist (ie Alexa, Siri, Chatbots, Google Assistant).


Prizes
Three winners will get a monetary incentive package:
1st prize (winner): $10,000 USD
2nd prize: $5,000 USD
3rd prize: $2,500 USD


Judging Criteria
Business Model & Growth Potential - Contestants must be thorough in establishing the need they are looking to solve, and the approach to the solution must be replicable in the real world.
Innovation - Ideas should be new, creative, simple and holistic.
Scalability - Contestants must address how their idea scales across a large international business.
Strength of Team - Contestants must demonstrate that its team has the skills and leadership to successfully move forward with their idea.
Education & Traction - Contestants must address technology, approach and methods of data processing and show to what extent their business model can be applied.



Timeline:
June 30 - Applications close
July 7 - Selection of 15 companies
July 11-12 - Semifinal pitches for 15 companies
July 13-14 - Selection of final 8 companies
July 20-21 - Finalist pitch practice
July 23 - Final decks due to Capital Factory
July 25-26 - Final on-site pitch competition


What to know about submitting your pitch...
We Want You...to submit a valid entry. Once you click "Apply Now," you will need the following information:
Company background and details

Description of your company's pitch and competitive advantage

The reason we should choose you to present

All relevant details including contact information, social media, and website links

ALL APPLICATIONS ARE DUE JUNE 30TH @ MIDNIGHT (12:00AM CST)
L
ocated at Capital Factory - 701 Brazos Street Austin, Texas 78701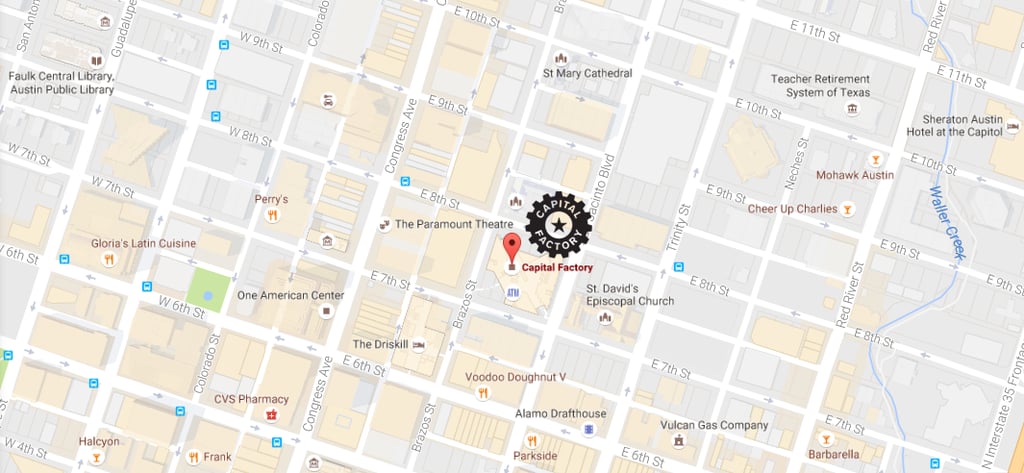 Interested in learning more? Please contact

[email protected]